New Franklin canvas print available in 24″ x 36″
From the "Southernscapes" Collection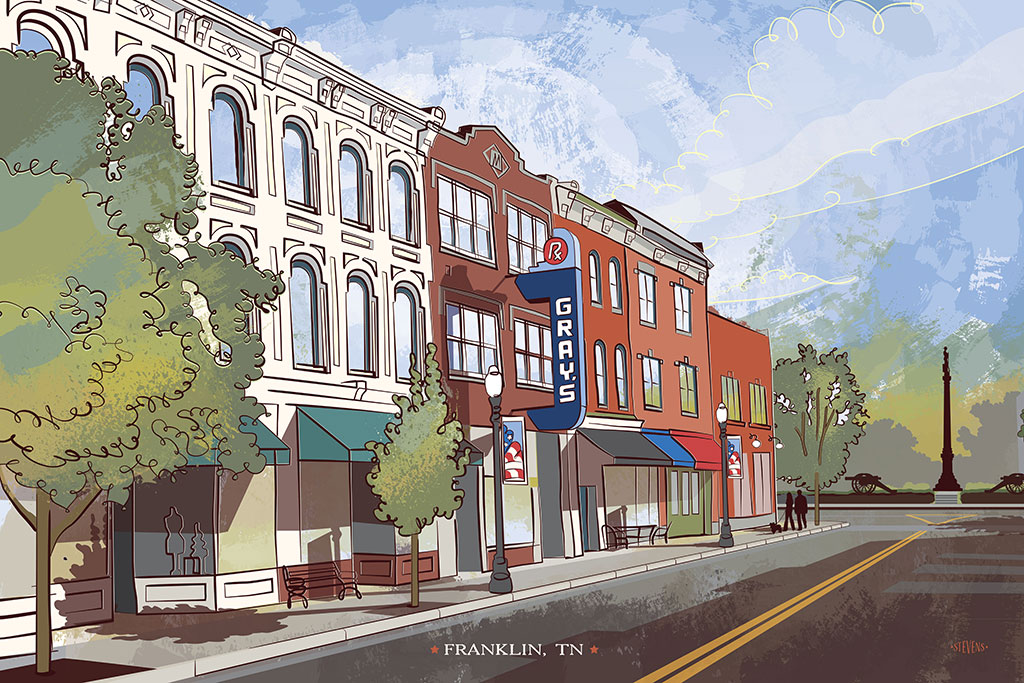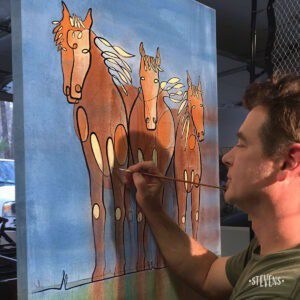 Daryl Stevens – Artist/Designer
Roots In Tennessee captures the essence of Tennessee's culture, music and history through a unique body of work by local artist Daryl Stevens. This series of art reflects the artist's personal journey, blending past and present through iconic southern cultural motifs. His diverse artwork ranges from national historic landmarks to country music icons. Inspired by memories and cultural influences, each image invites viewers to explore the rich culture of Tennessee.
Nestled within Middle Tennessee's bustling cities and scenic landscapes is an artistic legacy that has profoundly influenced the region's identity. From the vibrant strokes depicting the rhythms of life in Nashville to the landmarks capturing the historical depth of the Civil War, each piece reflects the artistic rhythm that defines this area.
These works of art invite you to immerse yourself in the heart of Middle Tennessee's music and agricultural heritage. They serve as a visual bridge to the past, connecting with the sights and sounds that have shaped our culture while honoring the legacy of the authentic Southern experience.
Roots In Tennessee is a visual narrative that encapsulates the culture of our local music scene, harmonizing with memories of rural life and the echoes of storytelling. Through the timeless expressions of art, we celebrate the agricultural roots that have become an enduring part of our cultural canvas.
The artist's recipe for his style combines influences from Letterpress printing and Picasso's continuous line drawings, resulting in a vintage-inspired, modern approach to Southern themes. Stevens aims to preserve the history and culture of Tennessee from his authentic perspective using art that inspires people who visit and live in Tennessee.