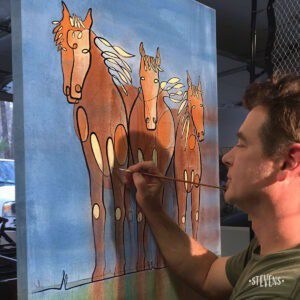 Daryl Stevens – Artist/Designer
Hey Y'all!
Roots In Tennessee is for everyone who loves the great state of Tennessee. Whether you are visiting us, born and raised here or call it home now, I made these images to help bring the country into your home.
Growing up in Franklin, TN I've seen a lot of changes over the years. From a local perspective, I'm trying to preserve the culture and history of Tennessee through my artwork. My art collection presents rural art in a sophisticated style for native Tennesseans and transplants alike.
I hope you enjoy my artwork and thank you for your patronage.
Daryl Stevens